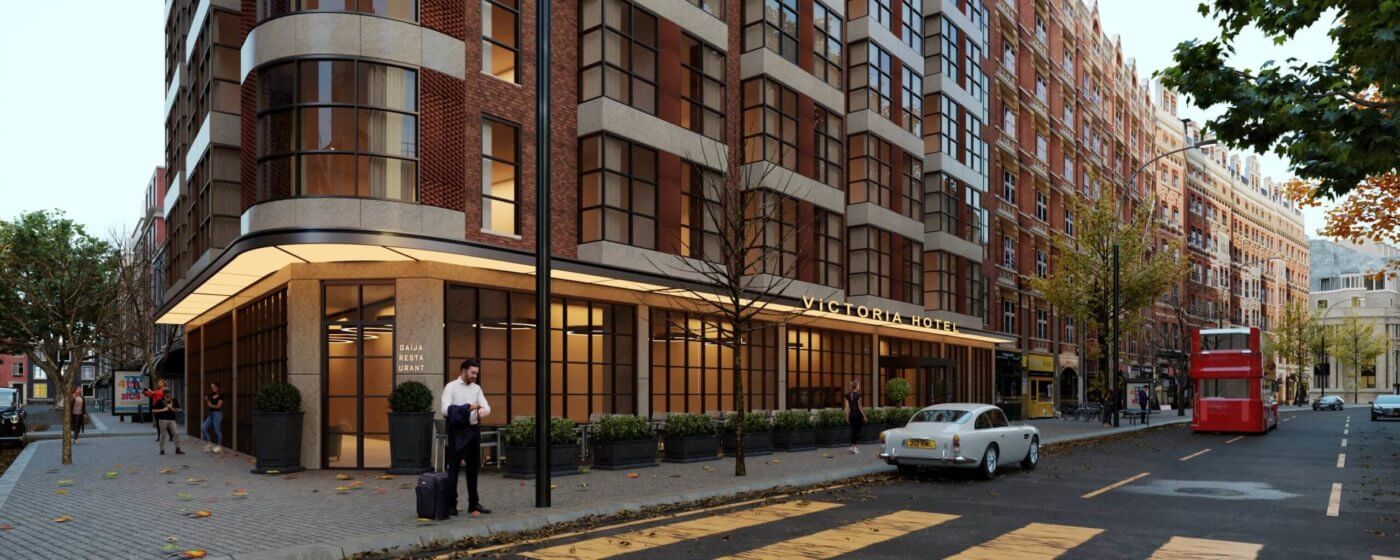 Our Proposals
Improved Quality Hotel With Facilities For Local Residents & Visitors
The proposal is to construct a purpose-built hotel, rather than adapt an office building to provide a better quality and more environmentally friendly building. Unlike the previous proposals, the current plans also provide community facilities and benefits for local residents and the wider area.
The consented massing will largely be replicated, with the façade aesthetic presented in a style more befitting a purpose-built quality hotel.
The hotel will have 136 rooms over 1st – 8th floors with level access. A manned reception activates the street frontage and provides secure access to a bank of three passenger lifts to serve all levels. This will also help to manage and control any anti social behaviour in the vicinity to the site (unlike the consented budget hotel that would not be manned 24/7).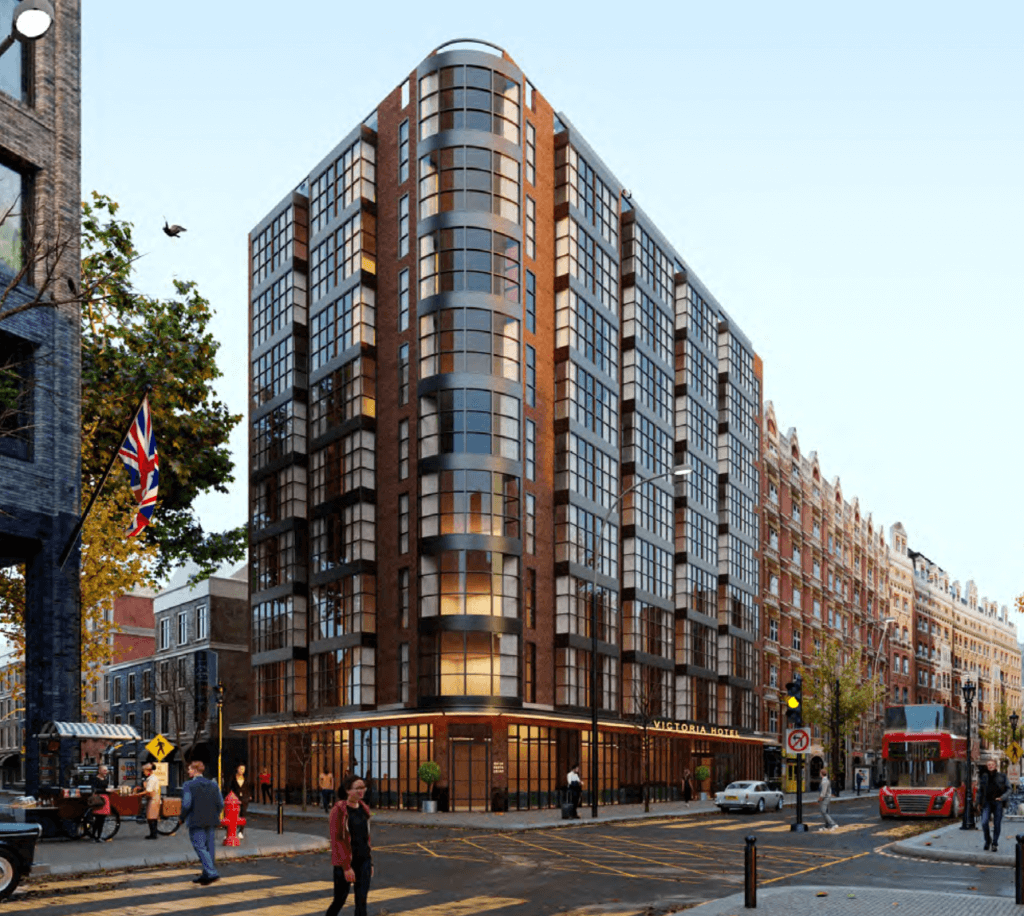 Active Street Frontages
The remainder of the street frontage to Victoria Street and Strutton Ground comprises ground floor restaurant space for both public and hotel use, further activating the street frontage to the prominent corner of the plot. A separate and dedicated entrance adjacent to the hotel entrance provides secure access to a public roof top restaurant at 9th floor level via a dedicated lift.