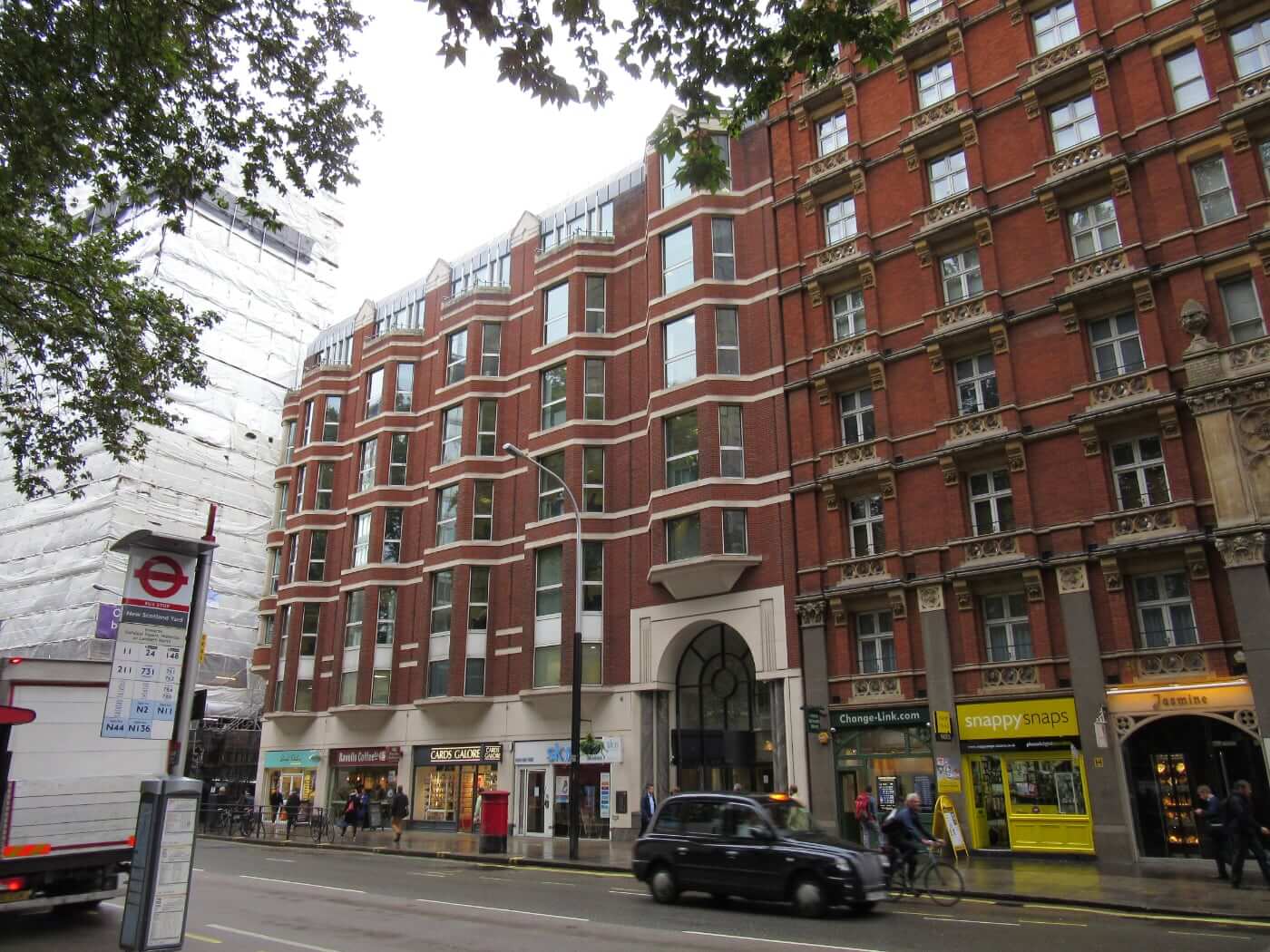 Existing Building
The present building was constructed as an office-led scheme in 1990 and provides office space on the upper floors, with retail space at ground floor level and a public house in the basement. The building is currently vacant.
Although considered of neutral contribution to the Conservation Area, the unmemorable external appearance represents something of a lacklustre termination to the end of the block. The site currently suffers shortcomings in its design and configuration of its cores. The main core, located to the very south west corner of the building, both dictates the location of the entrance and necessitates a secondary fire escape core that impacts significantly on the modest floorplates.
The office entrance is located to the west end of the Victoria Street frontage, directly adjacent to Artillery Mansions, splitting the retail with that of the neighbouring building. Presented with a double height entrance and taller projecting bay above at this location creates an uncomfortable relationship with Artillery Mansions. This is further exacerbated by the change in massing as seen from the street which appears to step down away from Artillery Mansions. The existing end retail unit presents a blank shopfront onto Strutton Ground. The adjacent small opaque basement public house entrance also has a negative contribution to the activity on the Strutton Ground frontage, further exacerbating the disconnection between the side street and Victoria Street.