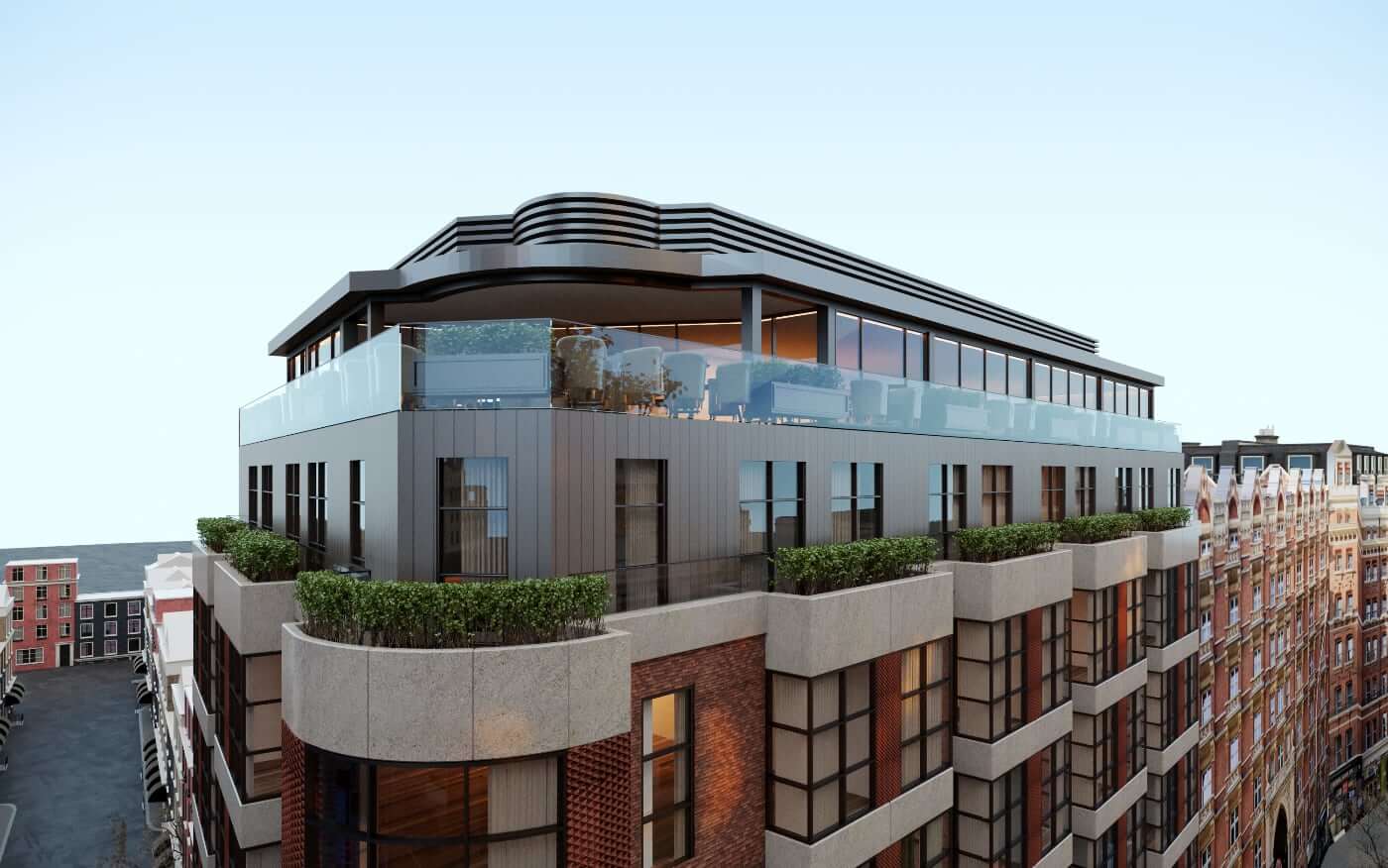 Design
A Design That Responds To Adjoining Blocks
The design takes its cue from the adjacent Artillery Mansions residential block. The strong vertical rhythm of fenestration interlaced with a more subtle horizontal line with the brick palette have been reinterpreted in a more contemporary style.
The activation of the street frontage at ground floor level is fully embraced with the certainty of its use as a function of the hotel operation. The corner is celebrated with curved glazing, and the consistency of quality materials and detailing is repeated on Strutton Ground. The now centrally located core also reduces the impact of the lift overrun on Artillery Mansions.
The proposed design seeks to introduce a deliberate expression of the roof at eighth floor with a lighter standing seam metal cladding sitting atop a strongly expressed horizontal parapet. This positively terminates the parapet, separating the facade from the roof whilst correlating to the parapet of Artillery Mansions. It also introduces the classical architectural composition of "bottom / middle / top".